Polygel is a revolutionary manicure product that combines the benefits of classic gels and acrylic resins.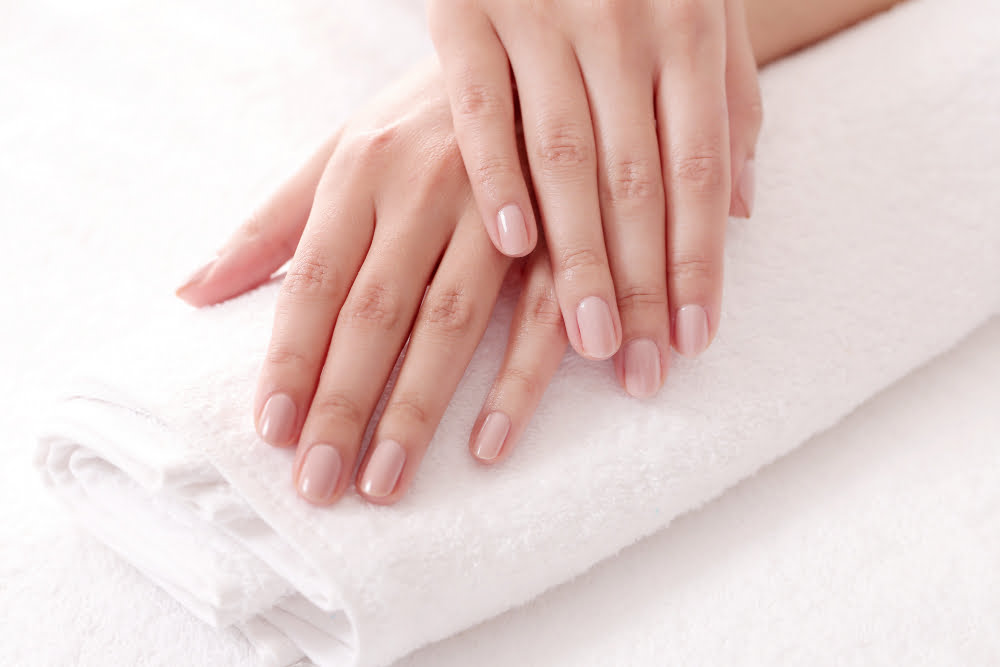 It's a nail-building method that allows customers to enjoy a more natural, elegant look. This gel is designed to offer better adhesion, longer life and greater flexibility than other products.
Manicure professionals recommend this product for those seeking greater durability and an excellent finish.
Many have expressed positive opinions of the polygel for its satisfying performance, ease of use and captivating beauty.
How to apply Polygel for perfect nails!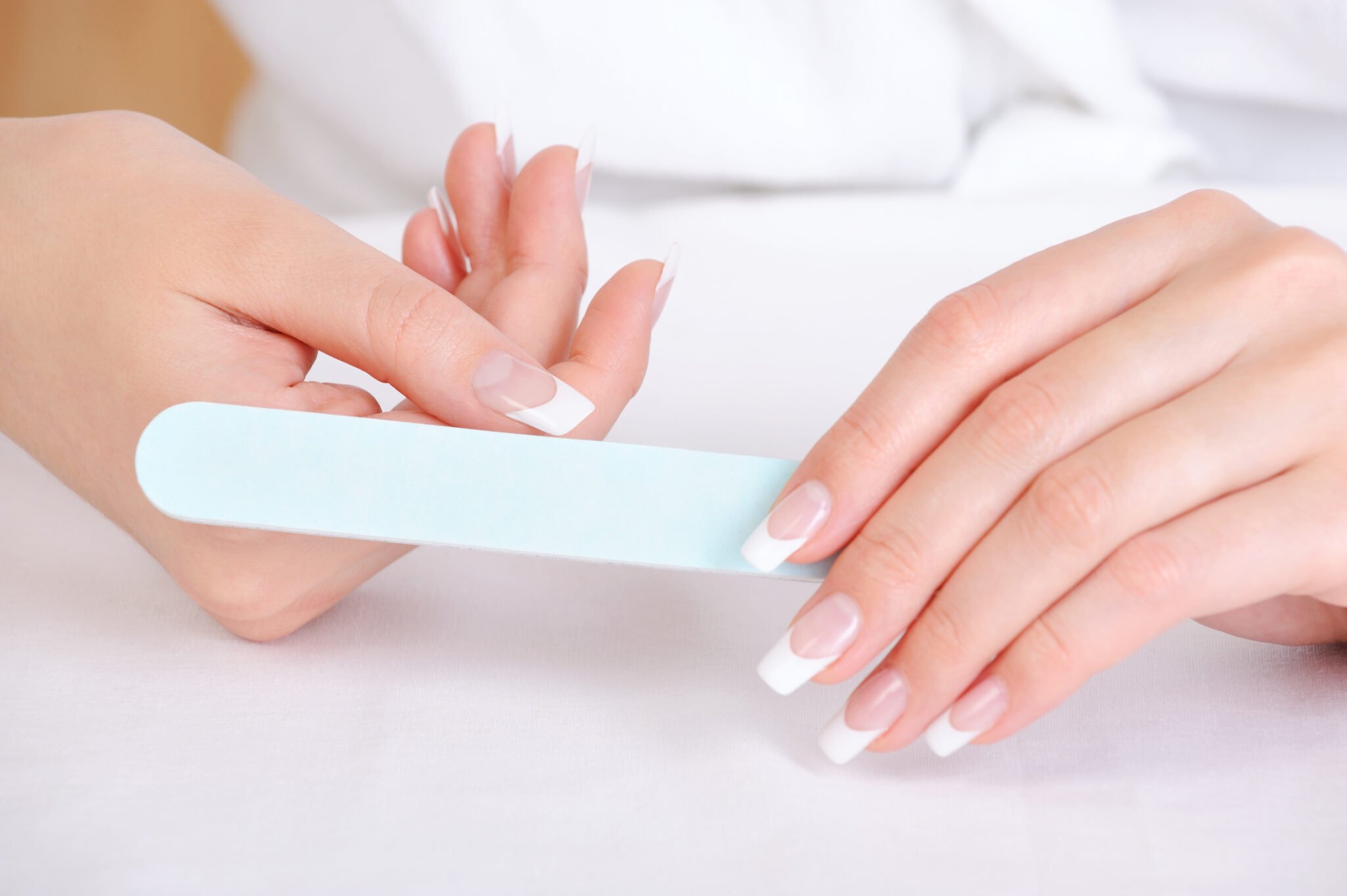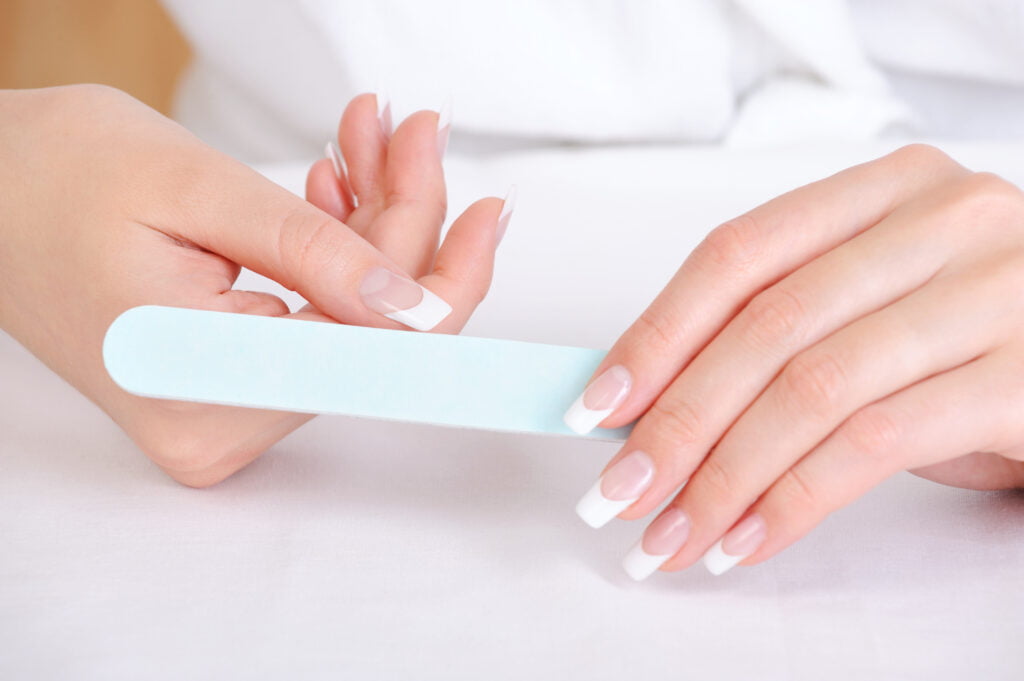 Applying Polygel is a popular option for people looking for a professional, long-lasting finish. Here's how to apply it for a perfect nail:
Prepare your nails by cleaning them and cutting them to the desired length.
Use a nail file to shape the edges and surface of the nail.
Apply a thin layer of nail primer to each nail
Allow to dry completely.
Select the right amount of product and spread it evenly over the nail using a special brush. (Make sure it's evenly distributed and avoid touching the cuticles).
Use a UV or LED lamp to catalyze it (allow each coat to dry completely before applying the next).
Once you have applied enough coats to achieve the desired thickness and shape :
Use a nail file to shape the edges and surface of the nail.
Use a clear nail polish to give the nail a shiny look and protect the gel.
By following these steps, you should have perfect, long-lasting nails. Remember to take your time to achieve a professional and satisfying result.
What are the advantages and disadvantages of Polygel for nails?
The benefits of Polygel for nails are numerous:
It is much more durable than other nail products.
It creates finer, more natural nails.
Highly resistant, with a smooth, glossy finish.
Disadvantages:
It can be difficult to apply and may not hold up so well on soft or damaged nails.
It's better to have it applied by a professional than to do it yourself, as the technique required for correct application can be complicated.
When it comes to specific Polygel professional products, such as those of the Peggy Sage or Sephora, Some users reported that they were easy to work with, but that some colors were less brilliant than other similar products on the market.
Fashionable manicure trends with Polygel
If you're looking for the latest manicure trends, then Polygel is for you!
Opinions are unanimous: it creates perfect, long-lasting nails.
It is very easy to apply and work with.
For a trendy look, we recommend you try the blue Polygel kit. Dragonfly.
It offers a wide range of brilliant, sparkling tones.
If you prefer a more natural, sophisticated look, then opt for Polygel Peggy Sage.
This kit contains everything you need to achieve an elegant, timeless look.
Finally, if you'd like to enjoy a fast, pleasant, odorless application, then Gelish Polygel is just what you need. You won't regret your choice!
The complete Polygel guide!
1. The complete Polygel guide: learn to master the Polygel, experts and beginners alike, with this comprehensive step-by-step guide.

2. Polygel Ongles reviews: Reviews are positive in general, and more specifically for nails. Users say it's easy to apply, strong and long-lasting, and gives a professional result every time.

3. Polygel Kit Professionnel: if you want professional results at home, it's important to invest in a professional kit. Make sure you choose a kit that includes everything you need to create perfect nails, including the polymer gel itself and all the tools required to apply the product correctly.

4. Polygel Ongle 24: if you want to wear artificial nails for 24 hours without having to replace them frequently, then Polygel ongle 24 is for you! With its shock-resistant formula, it can last up to two weeks without a problem!
The top 10 best nail care products in Polygel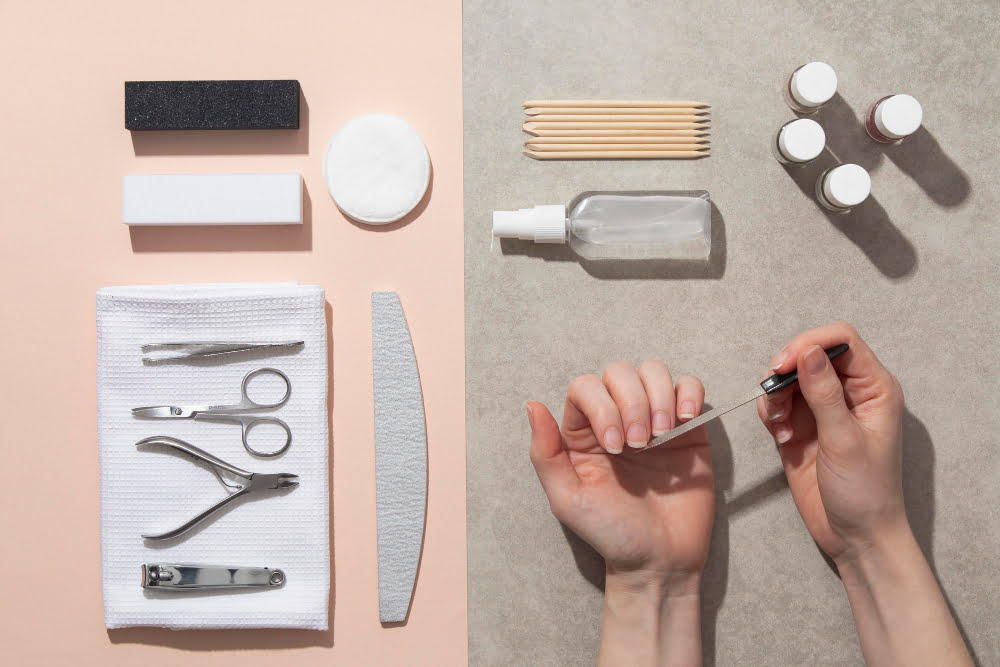 1. Polygel Lizza Kit Reviews: Positive user reviews of this kit, which is considered an excellent option.
2. Capsule Polygel: Capsules are an excellent option for creating strong, long-lasting nails.
3. Polygel nails: Polygel nails are a quick and easy way to achieve long, well-formed nails, without having to worry about unnecessary touch-ups.
4. Nail Pro Manicure Tool: This manicure tool is a must-have for creating professional, impeccable nails.
5. Nail Art Shapes Nail Pro: These nail art shapes are very versatile and can be used with different polymer application techniques to create complex designs for your nails.
6. Nail Pro Brushes: These brushes offer a perfect finish, with soft bristles that allow you to reach even the most difficult corners when applying your polymer coats to your nails.
7. LED/UV Lamp Cureur Onyix: This LED/UV cureur is capable of accelerating the polymer setting process, saving users time when doing their nails.
8 .Polyglue Gel Builder by Kelsi Beauty: This gel builder is a very popular product with people who want to create the most beautiful designs possible with their nails.
This is one of the best options to choose if you're looking for a solid texture for your manicure.
9 Soak Off & Sealant by Kelsi Beauty: This Soak Off & Sealant product offers extra protection against brittleness and humidity, enabling customers to achieve a long-lasting nail that retains its natural, breathtaking shape after they've
10 Gel Kit Builder by Kelsi Beauty: This complete kit includes everything you need to create timeless, professional nail designs, making this kit simply incredible!
What are the advantages of using polygel for nails?
1. The advantages of using Polygel for nails are numerous.
It's very easy to apply, offers greater freedom of movement and lasts longer than other nail products, making it an excellent choice for people who want perfect, flawless nails. What's more, it can be applied to both natural and artificial nails. What's more, it can withstand heat and humidity, and can be removed without leaving a trace.
2. Polygel reviews Peggy Sage are generally very positive, as it allows customers to achieve professional results at home and is easier to use than traditional systems.
What's more, its complete kit includes all the tools you need to create perfect nails in just a few minutes.
3. The complete Polygel kit Peggy Sage is one of the most popular products on the market, as it includes all the tools you need to create your own nails in no time and achieve a spectacular professional finish.
4. Polygel Nail 24 offers a wide range of quality products tailored to the specific needs of consumers, including different colors and textures to meet all your nail needs. Customer reviews are very positive, as they appreciate Polygel's ease of use as well as its exceptional durability.
Does Polygel last long on nails?
The answer is yes, it can last a long time on your nails.
It is designed to offer high adhesion and durability without breaking or peeling off easily.
A good nail kit will contain all the tools you need to apply the product correctly and achieve professional results.
It will usually include a covering gel, hardener, sticks, tool holder and nail polish.
Is the Polygel easy to remove?
Yes, it's easy to remove.
Simply use a special nail polish remover that won't damage your nails.
This type of product can be found at Peggy Sage or on Amazonwhere you can also find complete Polygel kits.
Some brands also offer ready-to-use Polygel capsules that simply need to be applied and cured under a UV lamp to achieve the desired result.
What's the difference between Polygel and acrylic nail resin?
The main difference between Polygel and acrylic nail resin is that Polygel is a semi-permeable form of gel that deposits on the nail in a thin layer. It also offers a more natural, softer and easier-to-handle effect for manicures.
Acrylic resin, on the other hand, is a polymer powder that dries on contact with air or a special liquid activator.
Reviews of Polygel for nails are generally very positive, as it has been touted as a gentler alternative to traditional manicure techniques.
You can find Polygel nail kits at AmazonThere are many different brands with specific products to suit your nail type.
To choose the best kit for your nails, be sure to consult other users' reviews to make the wisest decision.
Read this article for more information on the differences between gel and polygel
Does Polygel make nails stronger or weaker?
Most reviews of Polygel for nails are positive.
Reviews indicate that it makes nails stronger and harder, but it can also make nails more fragile if incorrectly applied or removed.
Bottom line:
Polygel is a very popular nail product and offers many benefits.
It's a long-lasting, practical alternative to traditional nail polish, with properties that will enable users to enjoy a flawless manicure.
Easy to handle and apply, making it an attractive option for beginners and experts alike.
Very affordable product in a variety of colors to suit all preferences.

As a result, it can be considered an excellent option for those looking for an effective, long-lasting way to achieve perfect nails.
Don't hesitate to discover our wellness articles